MINI PUNCH NEEDLE | FOR WORSTED WEIGHT YARN | PLASTIC HANDLE
CREATE YOUR OWN DESIGNS WITH THE DECONEEDLE. IT ALLOWS YOU TO EMBROIDER QUICKLY AND EASILY. IT DIFFERS FROM OTHERS IN THAT IT DOES NOT NEED A THREADER THANKS TO THE YARN CHANNEL THAT MAKES IT SO EASY TO WORK WITH.
THIS PUNCH NEEDLE BRINGS TWO RUBBER RINGS THAT ALLOWS YOU TO CHANGE THE LOOP HEIGHT.
EASY TU HOLD. SMOOTH GLIDING NEEDLE IN 2 MORE SIZES: XL FOR THICK WOOL AND ULTRA-THIN FOR FINE WOOL
PERFECT FOR BIG CANVAS, CARPETS, TAPESTRIES, PILLOWS AND MORE. BEST OF ALL, EMBROIDERING IS A STRESS-RELEASING ACTIVITY.
THE PACKAGING INCLUDES A CARTON BOX, A SET OF INSTRUCTIONS AND A SAMPLE OF WOOL.
WE SHIP WORLDWIDE
Credit cards
En 1 pago:
€12,04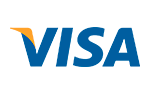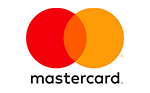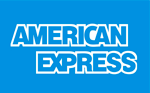 WE USE CORREO ARGENTINO
Delivery days: tuesday and friday
CREDIT CARDS
We accept all of them
Safe Site
We protect your data
WE USE CORREO ARGENTINO
Delivery days: tuesday and friday
WE USE CORREO ARGENTINO
Delivery days: tuesday and friday
CREDIT CARDS
We accept all of them
Safe Site
We protect your data